Product Availability:
In stock
VIC&VERSA L01 wine bottles holder
VIC & VERSA L0.1 is an elegant neat fretted unit made of wood and steel sheets, a wine bottles holder that becomes a wine display with a strong character in your environment. A design wine bottles holder dedicated to bottles that deserve a front row seat.
Functional and beautiful, it's a wine display with a strong design, a countertop wine rack that displays 4 bottles, ready to be comfortably served.
VIC & VERSA L0.1 is a tabletop wine bottles rack which is composed of 5 elements of matt white lacquered wood (one of which in solid oak), joined together by 4 black-painted steel sheets.
FRETTED UNIT WOODEN FINISH: 4 Matt White painted / 1 Solid oak
METAL STRUCTURE FINISH: Black painted steel
BOTTLE CAPACITY: 4 75cl bottles
DIMENSIONS: L. 40cm - P. 19cm - H. 36cm
WEIGHT: including packaging 8kg
MATERIAL: painted MDF wood | solid wood | Painted steel
PACKING: In cardboard and bubble wrap
SHIPPING: Free in ITALY for delivery abroad see Shipping costs table
DELIVERY TIME: product ready in 21 days + 2 working days of transport in Italy and from 3 to 7 days abroad
Indicated delivery times are valid with payment received today or in case of cash on delivery. In the case of payment by bank transfer, the date of beginning of production will be considered the date of bank transfer deposit. The expected delivery date is indicative and can not be considered binding for www.witsitaly.com
Made in Italy Design and Product - Registered Design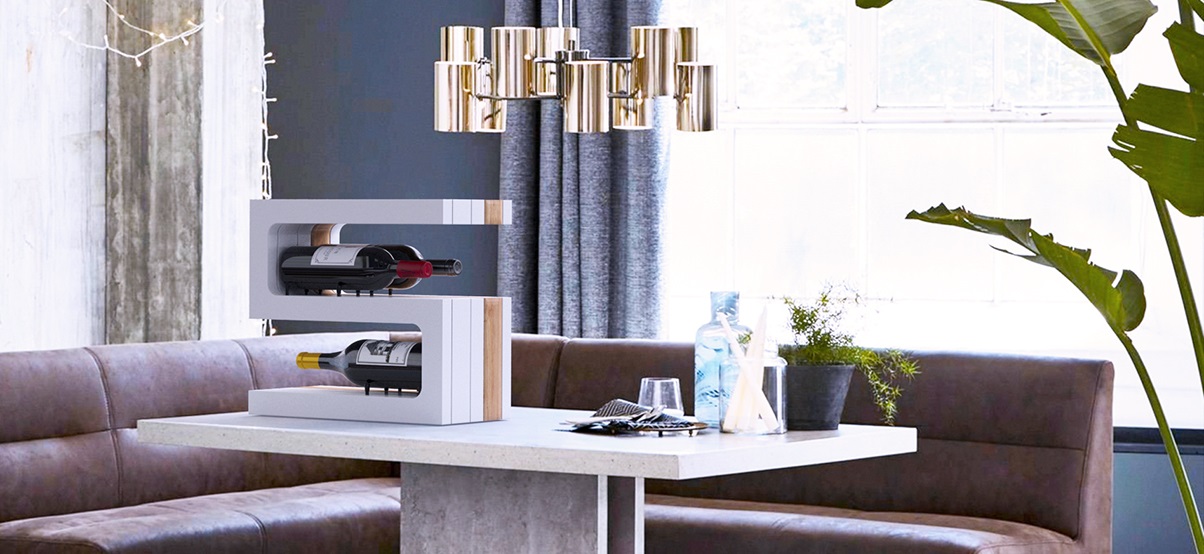 Product Length: 40.0000 cm
Product Width: 19.0000 cm
Product Height: 36.0000 cm
Product Weight: 6.0000 kg
Product Packaging: 2.0000 kg