Product Availability:
In stock
TAILOR Dark Gray Jeans wall-mounted wine rack
Tailor is an elegant wall-mounted wine bottle shelf, made of precious wood with a particular finish which recalls the effect of jeans. This effect is obtained thanks to the experience of our expert master craftsmen. The handmade irregular edge gives added value to the shelf.
The wall-mounted wine shelf has 4 sloping holes patented by WITS that keep your best bottles safe and secure, highlighting the label thanks to an inclination, which is designed to enhance your favorite bottles. Wall fixing system with concealed shelf bracket. Taylor Datìrk Gray Jeans is a wall mounted wine shelf, a elegant wall wine holder and wine rack wooden shelf bottle shelf which can hold your bottles at home
FINISHES: wood - jeans effect - dark gray coloured
CAPACITY: 4 bottles of the type Bordeaux / 4 of the Champagnotte type
DIMENSIONS: L. 67cm - D. 30cm - H. 4cm
WEIGHT: 3kg including packaging
MATERIAL: Wood
PACKAGING: cardboard and ploriball
SHIPPING: Free in ITALY - for other countries see Shipping costs table
DELIVERY TIME: product is ready in 21 days + 2 working days of transport in Italy and from 3 to 7 days abroad
Indicated delivery times are valid with payment received today or in case of cash on delivery. In the case of payment by bank transfer, the date of beginning of production will be considered the date of bank transfer deposit. The expected delivery date is indicative and can not be considered binding for www.witsitaly.com
Made in Italy Design and Product - Registered Design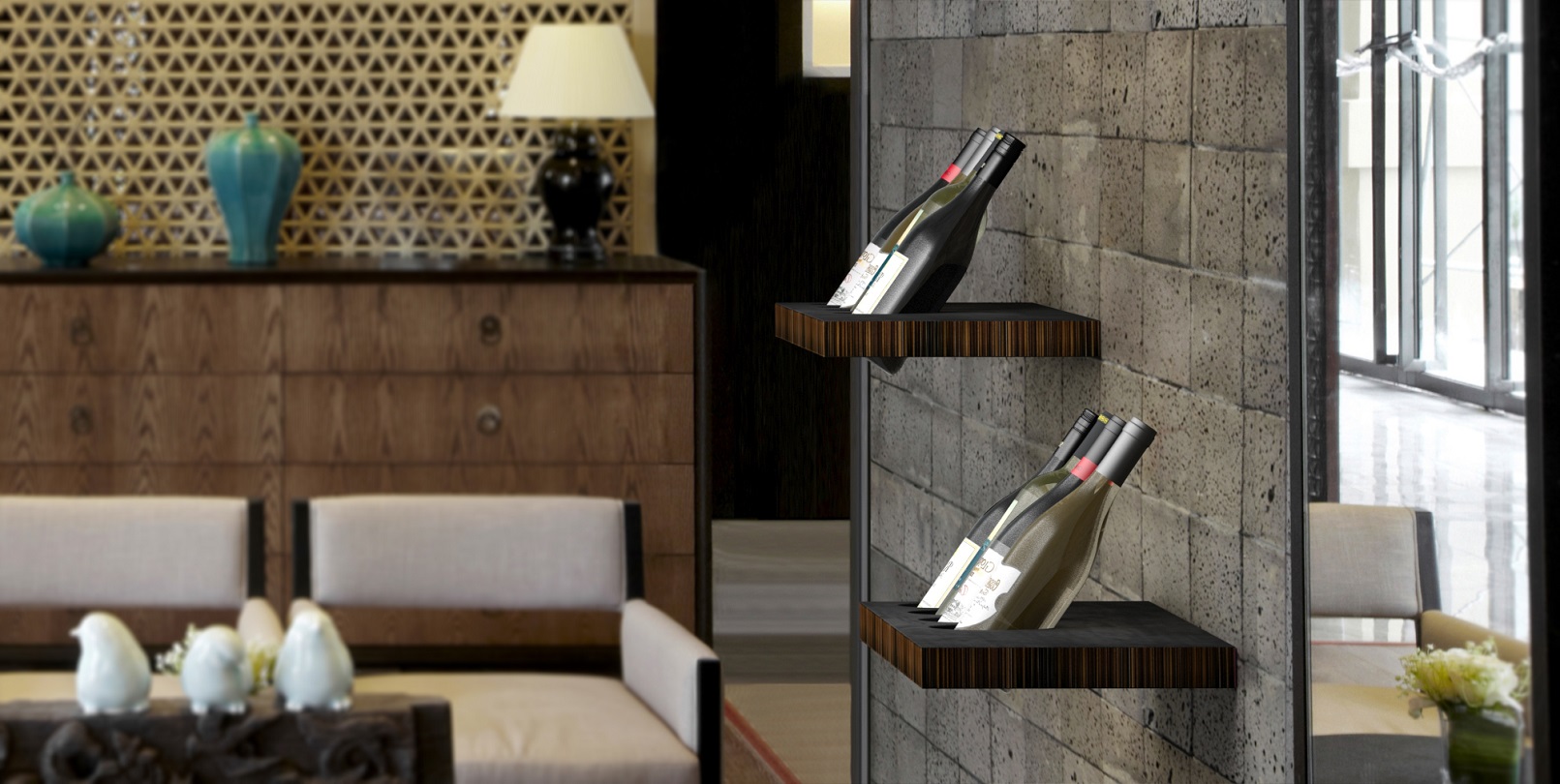 Product Length: 67.0000 cm
Product Width: 30.0000 cm
Product Height: 4.0000 cm
Product Packaging: 5.0000 kg