Product Availability:
In stock
PETAL 0.1 wine bottles holder
Thanks to its elegant shape, Petal 0.1 allows to create original and unique compositions in order to give a touch of personality to your space and, at the same time, to show your best bottles.
Not only as a modern wine rack, PETAL 0.1 can be used as a towel holder, a magazine holder or simply as an object holder, or as an elegant piece of furniture.
The thin white lacquered petal made of steel is a base for the bottle, giving maximum visibility to the label. It is fixed to the shaped panel in natural Ash wood, which is arranged of a convenient wall attachment system on the back.
PANEL FINISH: natural beech
METAL FINISH: White
BOTTLES CAPACITY: 3 bottles of 75cl
DIMENSIONS: L. 80cm - P. 21cm - H. 53cm
WEIGHT: including packaging 12kg
MATERIAL: wood and metal
PACKAGING: carton and bubble wrap
SHIPPING: Free in ITALY - For delivery abroad see Shipping costs table
DELIVERY TIME: product ready in 21 days + transport (2 working days for Italy and from 3 to 7 days abroad)
Indicated delivery times are valid with payment received today or in case of cash on delivery. In the case of payment by bank transfer, the date of beginning of production will be considered the date of bank transfer deposit. The expected delivery date is indicative and can not be considered binding for www.witsitaly.com
Made in Italy Design and Product - Registered Design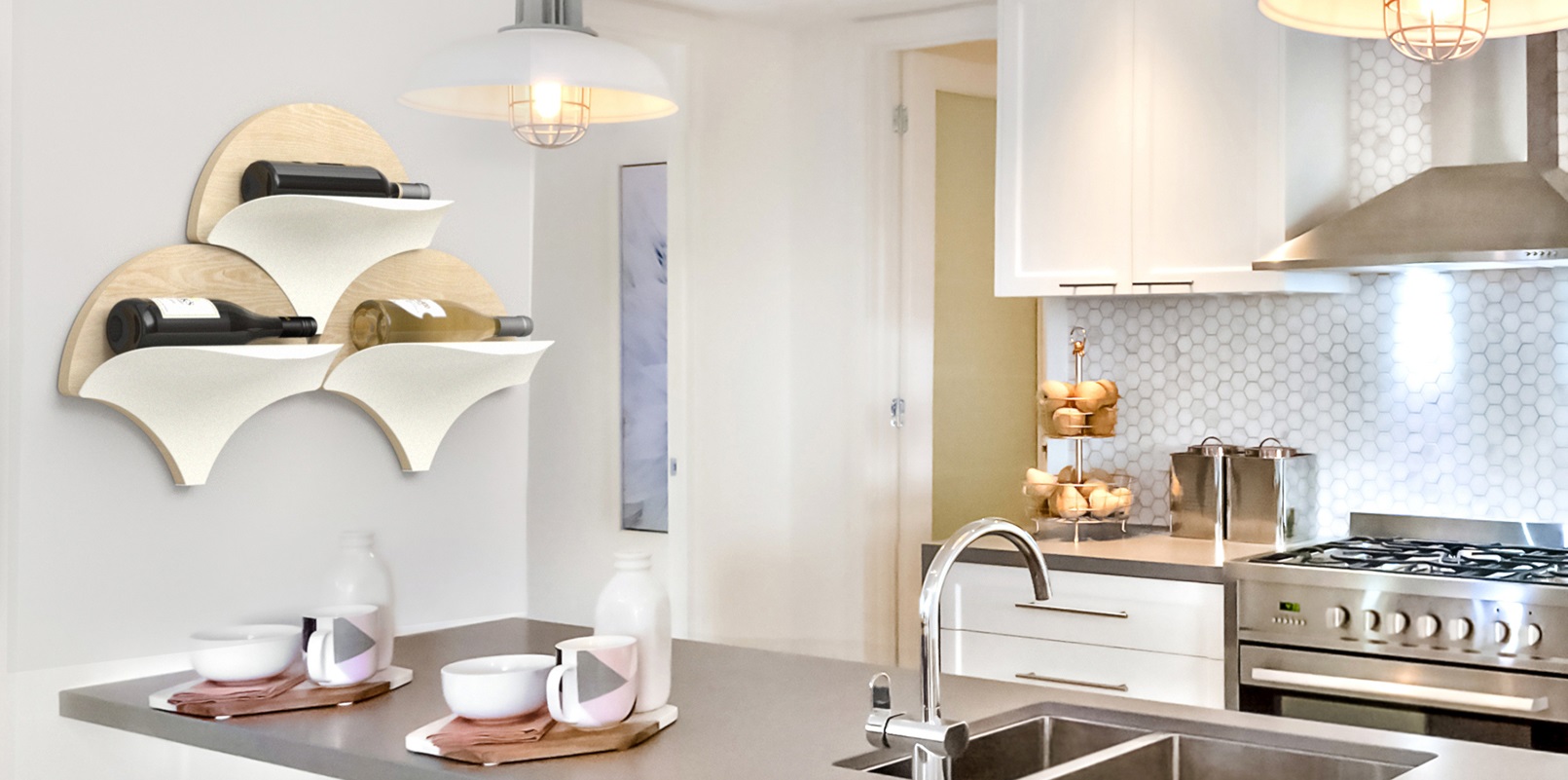 Product Length: 80.0000 cm
Product Width: 21.0000 cm
Product Height: 53.0000 cm
Product Weight: 11.0000 kg
Product Packaging: 1.0000 kg