Product Availability:
In stock
GRAPE 0.4 wine bottles holder
There is nothing more natural than associating wine to a grapes bunch. The round shape of the berry has been a source of inspiration for making original wall-mounted wine-racks, made of recycled material: compressed cardboard tubes that are combined in different diameters.
The compressed cardboard tubes, proposed in three different diameters, are made with a recycled material and fixed between them taking the shape of the grapes and becoming original wine bottle holders that marry the eco-sustainable design.
GRAPE 0.4 is an original tabletop wine rack that gives you the opportunity to furnish your home making your environment more beautiful and, at the same time, using Grape 0.4 as a design wine-rack to display your bottles.
FINISH: Exterior RED VINACIA inside HAVANA
BOTTLES CAPACITY: 6 bottles of 75cl
DIMENSIONS: L. 52cm - P. 33cm - H. 47cm
WEIGHT: including packaging 9kg
MATERIAL: recycled compressed paper
PACKAGING: carton and bubble wrap
SHIPPING: Free in ITALY - For delivery abroad see Shipping costs table
DELIVERY TIME: product ready in 7 days + transport (2 working days for Italy and from 3 to 7 days abroad)
Indicated delivery times are valid with payment received today or in case of cash on delivery. In the case of payment by bank transfer, the date of beginning of production will be considered the date of bank transfer deposit. The expected delivery date is indicative and can not be considered binding for www.witsitaly.com
Made in Italy Design and Product - Registered Design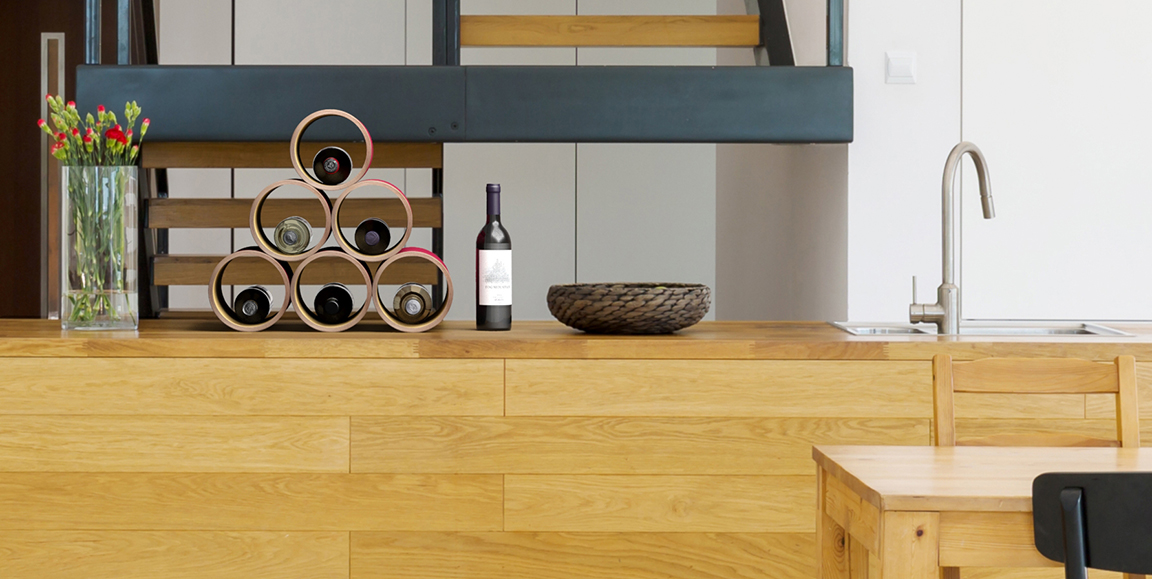 Product Length: 51.6000 cm
Product Width: 33.0000 cm
Product Height: 47.0000 cm
Product Weight: 8.0000 kg
Product Packaging: 1.0000 kg