Product Availability:
In stock
BANANA wine bottles holder
Have you ever thought that a wine bottle holder could take the shape of a fruit? WITS thought of it by playing with colors, shapes and materials, creating an alternative design object, with bright colors and soft curves.
BANANA wine bottles holder gives you a touch of originality which is ideal for good wine lovers who are looking for a unique way to display the most important bottles. Perfect as a gift, BANANA design wine rack makes your favorite bottles at hand and it gives your environment a fresh and lively touch of design thanks to its exclusive shape and yellow color. A design object that gives personality to your environment. Banana is a small wine rack, a nice wine holder and wine bottle rack which can hold your bottles at home!
FINISH: Painted metal YELLOW
CAPACITY: 5 bottles 75cl
DIMENSIONS: L. 55cm - P. 12,4cm - H. 16,5cm
WEIGHT: 3kg including packaging
MATERIAL: Metal wine holder
PACKAGING: cardboard and ploriball
SHIPPING: Free in ITALY - for other countries see Shipping costs table
DELIVERY TIME: tabletop wine rack is ready in 21 days + 2 working days of transport in Italy and from 3 to 7 days abroad
Indicated delivery times are valid with payment received today or in case of cash on delivery. In the case of payment by bank transfer, the date of beginning of production will be considered the date of bank transfer deposit. The expected delivery date is indicative and can not be considered binding for www.witsitaly.com
Made in Italy Design and Product - Registered Design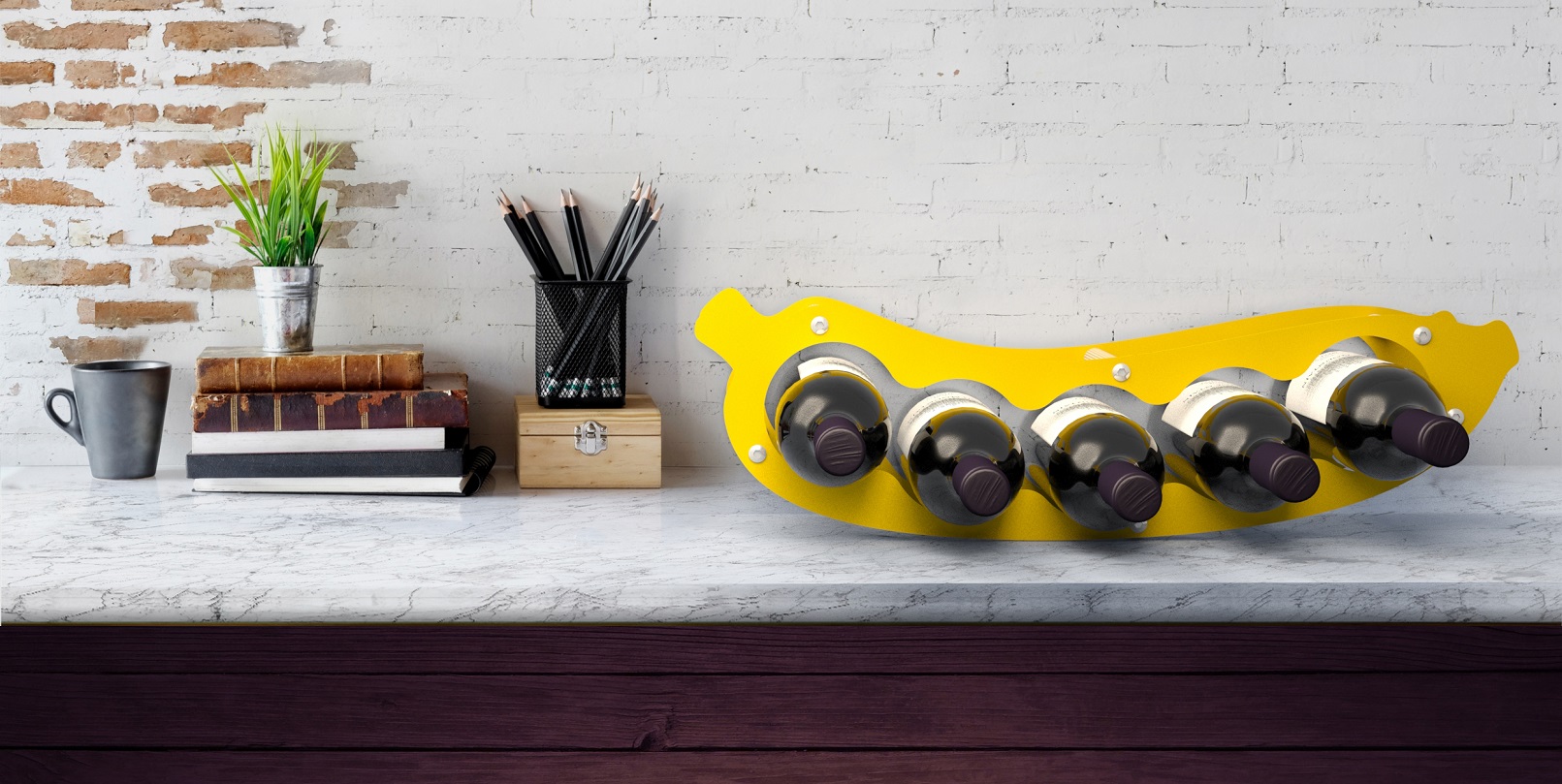 Product Length: 55.0000 cm
Product Width: 12.4000 cm
Product Height: 16.5000 cm
Product Packaging: 3.0000 kg