Product Availability:
In stock
ANGURIA is a funny wine bottles holder
Have you ever thought that a wine bottle holder could take the shape of a fruit? WITS thought of it by playing with colors, shapes and materials, creating an alternative design object, with bright colors and soft curves.
ANGURIA is a funny wine bottles holder, which is ideal for giving liveliness to your kitchen or dining room. Your bottles lie perfectly on convex curves that remind you of a big bite. Watermelon is the fruit that recalls summer, happy moments with friends and family, ANGURIA is the tabletop wine rack and countertop wine display that not only gives personality to your interior design, it brings you summer all year round! Anguria is a wine holder, a nice wine bottle holder and tabletop wine rack which can hold your bottles at home!
FINISH: Painted metal RED WHITE GREEN
CAPACITY: 5 bottles 75cl
DIMENSIONS: L. 52cm - P. 13,2cm - H. 17,0 cm
WEIGHT: 3kg including packaging
MATERIAL: Metal wine holder
PACKAGING: cardboard and ploriball
SHIPPING: Free in ITALY - for other countries see Shipping costs table
DELIVERY TIME: product is ready in 21 days + 2 working days of transport in Italy and from 3 to 7 days abroad
Indicated delivery times are valid with payment received today or in case of cash on delivery. In the case of payment by bank transfer, the date of beginning of production will be considered the date of bank transfer deposit. The expected delivery date is indicative and can not be considered binding for www.witsitaly.com
Made in Italy Design and Product - Registered Design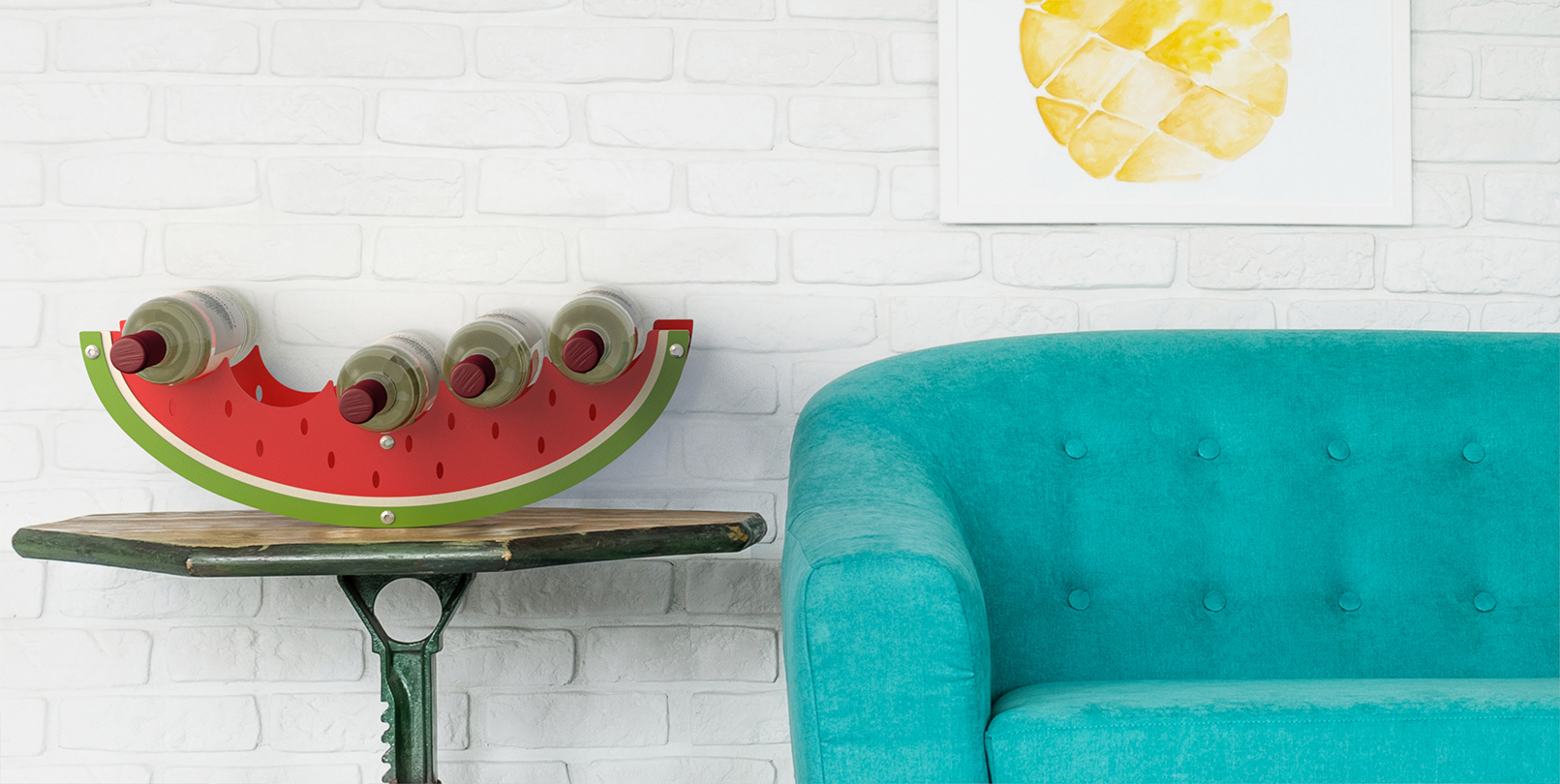 Product Length: 52.0000 cm
Product Width: 13.2000 cm
Product Height: 17.0000 cm
Product Packaging: 3.0000 kg